Egremont Russet Apple Portrait (unframed)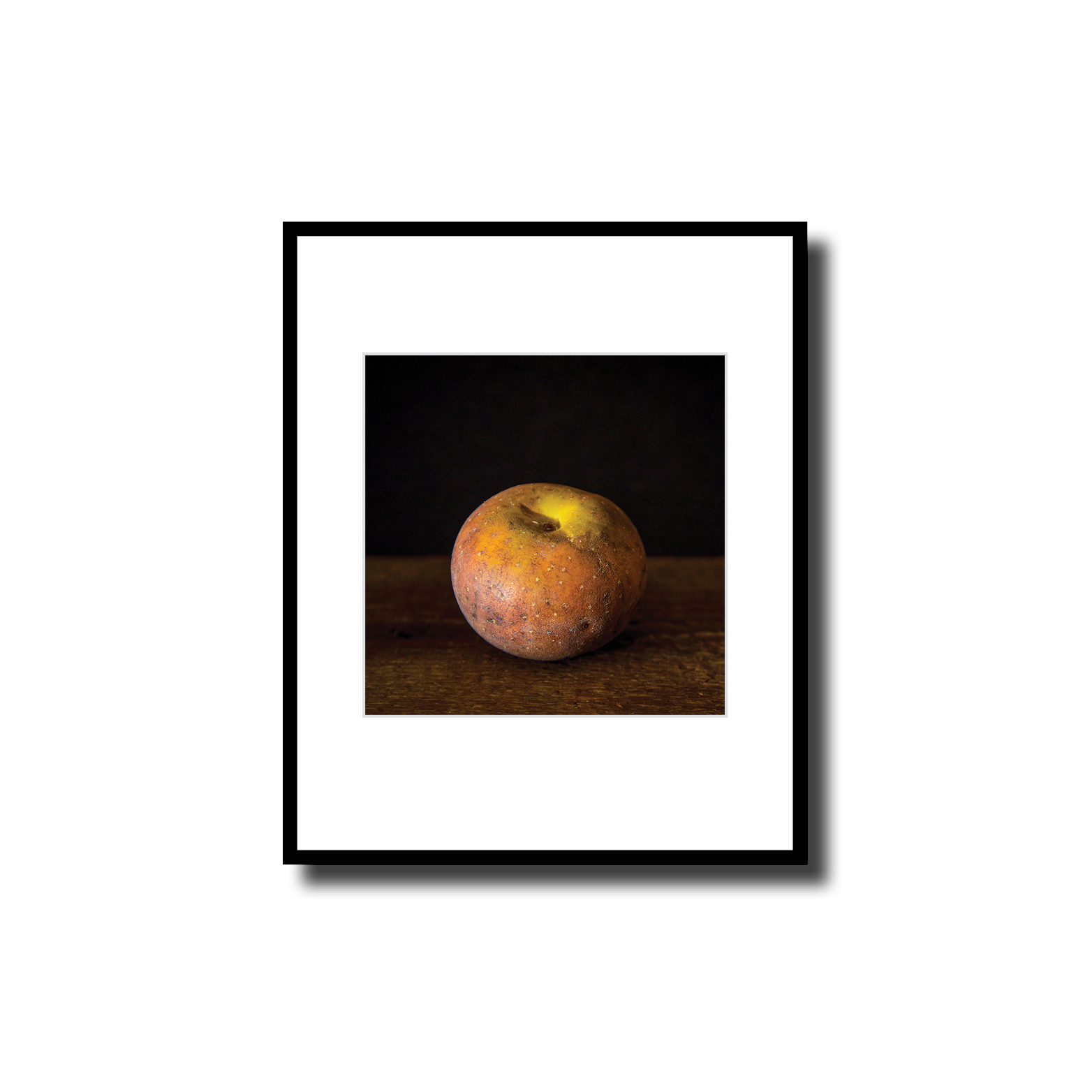 Egremont Russet Apple Portrait (unframed)
This Egremont Russet apple, collected at the USDA's Geneva, NY orchard in the fall of 2016, is part of an on-going project of ours to collect and photograph many of their unique apple varieties.
Two years ago, when we started illustrating apples, little did we know that the varieties available around the world numbered into the thousands! Since then we've amassed a collection of cider and heirloom apple sketches and photographs that number into the hundreds that we're able to incorporate into a growing lineup of designs.
If you're like us, the quality of the paper really matters which is why we've chosen only the best 140 lb. archival MOAB Entrada paper available to print on. The smooth fine art surface lends itself to rich and velvety blacks.
Each un-framed print is signed.
Please inquire about international orders.